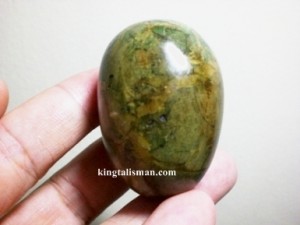 Virtues in details  :  Naga Raja Snake Pearl As Symbolized Of Wealth, Attracting Luck, Lovely, Blessing, Romantic, Society, Career Success, Personal Charm, Powerful Healing, Prosperity, Weapon of Goddess Energy And Will Protect you from Negative Entities and  Power of Renewal, Creativity, Physical Intuitive, Life Harmony,  Strength Grace, Long Life, Love and Sexuality, Peacefulness, Increase Physical Appearance, Charisma, Ritual Work, Spiritual Development,  Business Development. This Mustika Pearl is The Best Quality. The Lovely Classic Romantic Pearl, Wonderful Excellent Pearl and Super Deal Fantastic Pearl.

=>  Free Shipping By EMS International.

=>  This Item Is Only One Available And The Best Collection.
Sku

BMP - 293 AP

Description

Naga Raja Snake Pearl Type BS - 293

Product Options

| # | Option | Price |
| --- | --- | --- |
| 1 | Naga Raja Snake Pearl Type BS - 293 | $339.00 |

Shipping

Shipping Rate:
Related posts: